Everyone In My Family Has Killed Someone is a fiendishly clever mystery that will keep your book club guessing and introduces a family of characters brilliant for discussion.
After getting snowed in at a mountain resort, bodies are piling up around the Cunninghams with our unwitting narrator-turned-detective searching for answers. The thing is, the Cunninghams don't really get along. They've only got one thing in common: they've all killed someone. Will Ernest Cunningham discover who's behind the mountain murders?
This witty and clever book is full of twists that make it a great book to discuss with your reading group!
Discussion points and questions:
What do you think of Ronald Knox's 10 Commandments of Detective Fiction? Do you feel they are relevant today or old fashioned/predictable?
Are Knox's rules often broken in modern crime? Do you view this as a positive or negative thing?
How well does Stevenson stick to the rules?
The narrator has a unique role to play in this book, how does the narrator differentiate this book from other crime novels?
Did you enjoy the pre-emptive reveals of events in the book (ie. the page numbers)? Does knowing what's coming, but not how or why, increase or decrease suspense?
Which family members did you like/dislike?
Which family members did you suspect the most?
Did you find it funny? Does a humorous tone work in crime?
---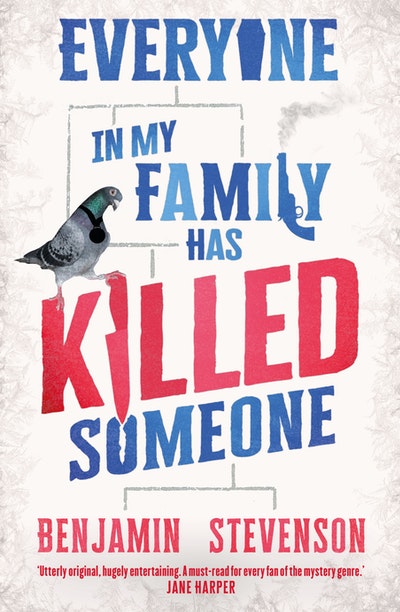 Agatha Christie and Arthur Conan Doyle meet Knives Out and The Thursday Murder Club in this fiendishly clever blend of classic and modern murder mystery.
Buy now
Buy now
---