Good manners open doors that even the best education can't. 
At the heart of all things good-mannered is simply making people comfortable. And at the heart of this is empathy – walking in another's shoes to understand the other person's point of view. What I have learned is that having good manners is not so much about which fork to use or how to approach the butter dish, but simply about how to behave in a social setting, in a way that doesn't make people around you feel uncomfortable. Here are a few tips on simple etiquette and good manners to use at an event - be it formal or informal.
RSVP means 'Répondez, s'il vous plaît' – please respond. It is essential to reply. Polite people always respond promptly.
If the invitation has a telephone number, then ring with your response. If an email address, then email. If the invitation has a postal address, then a short note is required of you.
Your written reply to a formal invitation would be:
Miss Jane Silverstream accepts with pleasure the invitation of Mr & Mrs Rhys Davidson for Friday, 13th February at 3.00 pm.
An invitation is never declined – you accept the invitation but advise that unfortunately you will be unable to attend the event:
Thank you for your invitation. Unfortunately I am unable to attend.
If you are unable to attend, you don't need to explain why.
If you are the person issuing the invitation, and you have not heard from an invited guest, it is perfectly acceptable to telephone them – just to check that they received the invitation, not for them to have to explain why they haven't replied.
 
Always show up – you have made the commitment, so you must attend and follow through on it.
Be on time – especially for weddings and funerals – but don't arrive too early.
You should not bring people who weren't specifically invited.
Dress appropriately, erring on the side of too dressy – it is easier to remove a tie or jacket if you are a little over-dressed.
Introduce yourself – if you see people on their own, go and talk to them.
Make a point of talking to everyone at the event (unless the gathering is enormous). This is part of being a guest – it's part of your 'job description'.
Be happy and cheerful.
Help, where appropriate, to pass around food or refresh drinks.
Be careful not to linger – watch for clues as to when it is time to go home. If the invitation has an end time, then that is the latest you should be there. Don't be the tail-end Charlie!
Thank the hosts as you leave, and again the next day by email, text or phone. If it was a formal event, a written note of thanks is appropriate.
It is a good idea to provide your guests with some alternatives to alcoholic drinks. I like to offer cranberry or grape juice as an alternative to red wine, and apple juice or lemonade as an alternative to white wine. Always offer water – even your guests who are drinking wine will appreciate a glass of water.
When someone offers you a toast, you do not drink to yourself.
---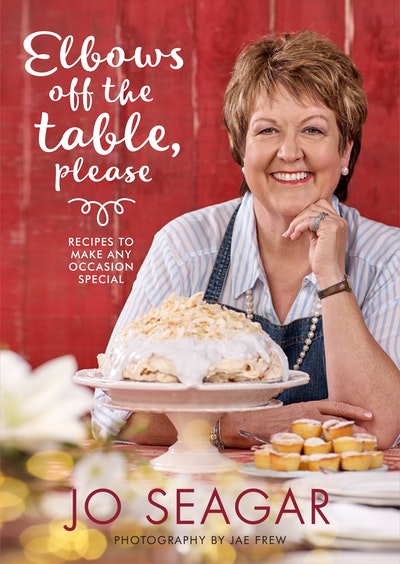 Delicious, effortless recipes along with wise advice on how to navigate any social occasion.
Buy now
Buy now
---