This is my riff on a Dr Seuss classic – the eggs aren't exactly green, but the lovely, wilted, wild-harvested greens you cook them in most certainly can be. 
They are packed full of flavour and minerals and all sorts of health-inducing properties. Feel free to use a mixture of different types of greens – wild or home-grown or store-bought – or just use one sort; it's entirely up to you. When choosing your greens, bear in mind that some, such as dandelion, can have quite an intense flavour. Make sure you keep your egg yolks runny for extra deliciousness. 
GREEN EGGS AND HAM
Serves three to four
INGREDIENTS
6–8 rashers of bacon
1 tbsp olive oil
1 tbsp butter
4 handfuls of greens, can be a mix of wild, grown and store-bought, e.g.: dandelion, kale, sorrel, chard, spinach, collard greens
3–4 eggs
sea salt and freshly ground pepper
To serve
slices of sourdough bread
butter
METHOD
Start cooking the bacon in a frying pan over a medium to high heat. You can help it along by adding a tiny drizzle of the olive oil if you wish. Using tongs, turn the bacon until nicely browned on both sides. When nice and crispy, remove it from the pan and set it aside somewhere warm, perhaps in the oven on a low temperature (50–100°C). 
Add the butter and the rest of the oil to the pan. Let the butter sizzle and then add the greens, using tongs or a wooden spoon to keep turning them until they are nicely wilted.
Make little holes in the greens and crack 1 egg into each hole. Place the lid on the pan and cook over a medium to low heat until the whites of the eggs are cooked but the yolks are still soft, about 4 minutes, depending on how hot your pan is. 
Serve with the crispy bacon, sourdough bread and plenty of butter, alongside your favourite morning brew. 
---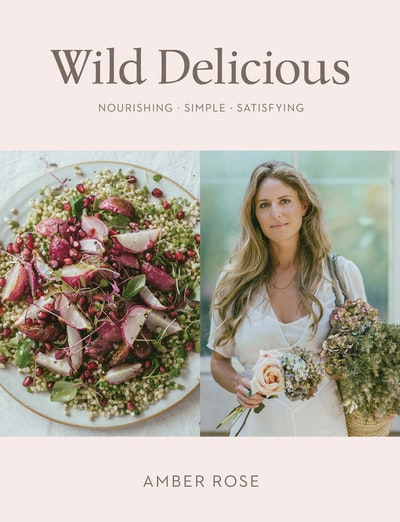 Irresistible dishes made with simple, natural ingredients.
Buy now
Buy now
---