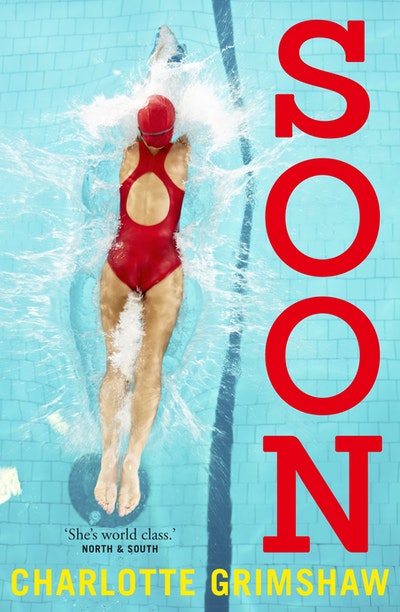 Published:

5 October 2012

ISBN:

9781869799991

Imprint:

Random House New Zealand

Format:

EBook

Pages:

312
Soon
---
---
---
'Soon is a sly, masterly novel' - Malcolm Forbes, The Literary Review
Clever and intriguing, this novel from an award-winning author explores the arid morality of the privileged.
During the long summer holiday, the Lampton and Hallwright families gather in a large beach house belonging to Prime Minister David Hallwright and his wife Roza. The weather is perfect and outwardly all is well, but the harmony is disturbed when Simon Lampton's brother Ford arrives for a visit. Ford casts a cold eye over the company, barely disguising his contempt for David Hallwright. To add to
Simon's discomfort a young man called Arthur Weeks makes contact, asking about Simon's secret
past love affair, while Roza tells her small son Johnnie a continuous story about a group of fantasy creatures — a story that contains uncomfortable parallels with their current lives. When Simon agrees to meet secretly with Arthur Weeks, the result will threaten the security of them all.
Charlotte Grimshaw's exhilaratingly gripping and clever narrative traces the lives of its beautiful people — 'moral imbeciles' in Ford's words — as they jostle for position in their leader's court. This humane and capacious novel, generous and faithful to its characters in ways that they are not to each other, articulates the ancient idea that to be moral is an act of consciousness, an effort of will.
A stand-alone novel that is also a sequel to The Night Book and a continuation of the Simon Lampton story first touched on in Opportunity and Singularity.
Published:

5 October 2012

ISBN:

9781869799991

Imprint:

Random House New Zealand

Format:

EBook

Pages:

312
This taut suspense novel eschews conventional catharsis in a study of a man corrupted by proximity to power. . . Readers expecting traditional nemesis to take familiar form should look elsewhere, but people seeking a tightly plotted, incisive depiction of the corrosive effects of power will find time spent reading this novel well invested.

Publishers Weekly
This chilling psychological thriller set in New Zealand is as great an introduction to the works of Grimshaw as any reader will need. She takes us into the world of power money and power politics and sets it all at an idyllic beach in a perfect summer. Prime Minister David Hallwright and Dr. Simon Lampton are dead friends, their families tied by more than ordinary friendships. Then things begin to go awry. This is a truly riveting novel.

Margaret Cannon, The Globe and Mail
Finally, there is the stunning achievement of Soon . . . Grimshaw brilliantly demonstrates how far the boundaries of the crime genre can now be expanded. On one level, Soon is an often satirical view of insider politics in a sister Commonwealth country. It is also an absorbing study in personal relationships as it examines the shifting dynamics among two families, one led by the most powerful person in the country, the other linked to the prime minister and his household by a shared but festering bond. Crimes here are subtle - political, corporate and moral - but they fuel an accelerating crisis. And, suddenly, you realized you're enmeshed in an unconventional thriller that will carry you along to a smash climax.

JAMIE PORTMAN, The Vancouver Sun
Grimshaw's prose has confidence and clarity, and she knows how to build something nervous into her narratives.

Jack Batten, The Star, Toronto